DELTA C-7 JR./SR. HIGH SCHOOL
Wednesday, December 12
Day 75
HAPPY BIRTHDAY today JIMMY BURKEEN!!!
Delta C-7 Chargers play Southland tonight at 6:00 at Senath.† The bus will leave by 4:45.† Cheerleaders and pep club need to be here by 4:35.
Student Council would like to thank everyone who participated in our food drive.† We exceeded last years collection by over 200 units.† We collected a total of 2,431 units school wide!† 9th grade won with a total of 609 units.† Great job 9th grade!† 7th, 11th and 12th grades also met their goals.† 5th grade was overall winner in elementary with 315 units!†
Next week is Christmas Spirt week at Delta C-7.† Check your lockers for a list.
STUDENTS:† We are doing great with the Dr. Pepper caps!† We have collected well over 1,500!†† Keep them coming in!† Friday is the dealine.
Band practice after school today until 4:00.
No homework assistance today.
Concession Stand:†† Emily Towery works at 11:42.† Vivi Wallace works at noon.
Teachers:† ††The Collective Goods display is in the teacherís lounge.† Items will be delivered on Friday, December 14th.† Please send money for orders to the office.
LUNCH:††††††††††† Meal One †††††† - ††††††††† 37†††††††††††††††††††††††††††††††††††††††††††††††††††††††††††††††††††††††††††††††
††††††††††††††††††††††† Meal Two††††††† -†††††††††† 26
††††††††††††††††††††††† Meal Three†††† -†††††††††† 1
††††††††††††††††††††††† OPAA to go 1†† - ††††††††† 2†††††††††
††††††††††††††††††††††† OPAA to go 2†† - ††††††††† 6
††††††††††††††††††††††† OPAA to go 3†† - ††††††††† 1
<![if !vml]>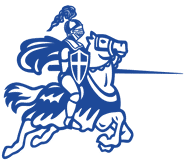 <![endif]>