Delta C-7 High School
May 10th, 2021
Day 157
All juniors going on the bowling trip, meet at the front door when the bell rings at 11:42
Any student planning on playing sports in the next school year, Mrs. Kelly will be here on May 17th to do physicals. You may pick up a physical form in the office. 
FCA Camp permission slips need to be turned in to Mr. House by Friday, May 14th.
Quarter testing Friday, May 14th and Monday, May 17th.
Grades will be due May 18th at noon.
<![if !vml]>
<![endif]>                                                                                                   
LUNCH:        Meal 1       - 15
                      Meal 2       - 1
                      Meal 3       - 0
                      Meal 4       - 2 (salad)  

<![if !vml]>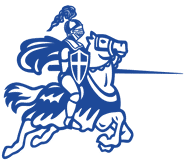 <![endif]>